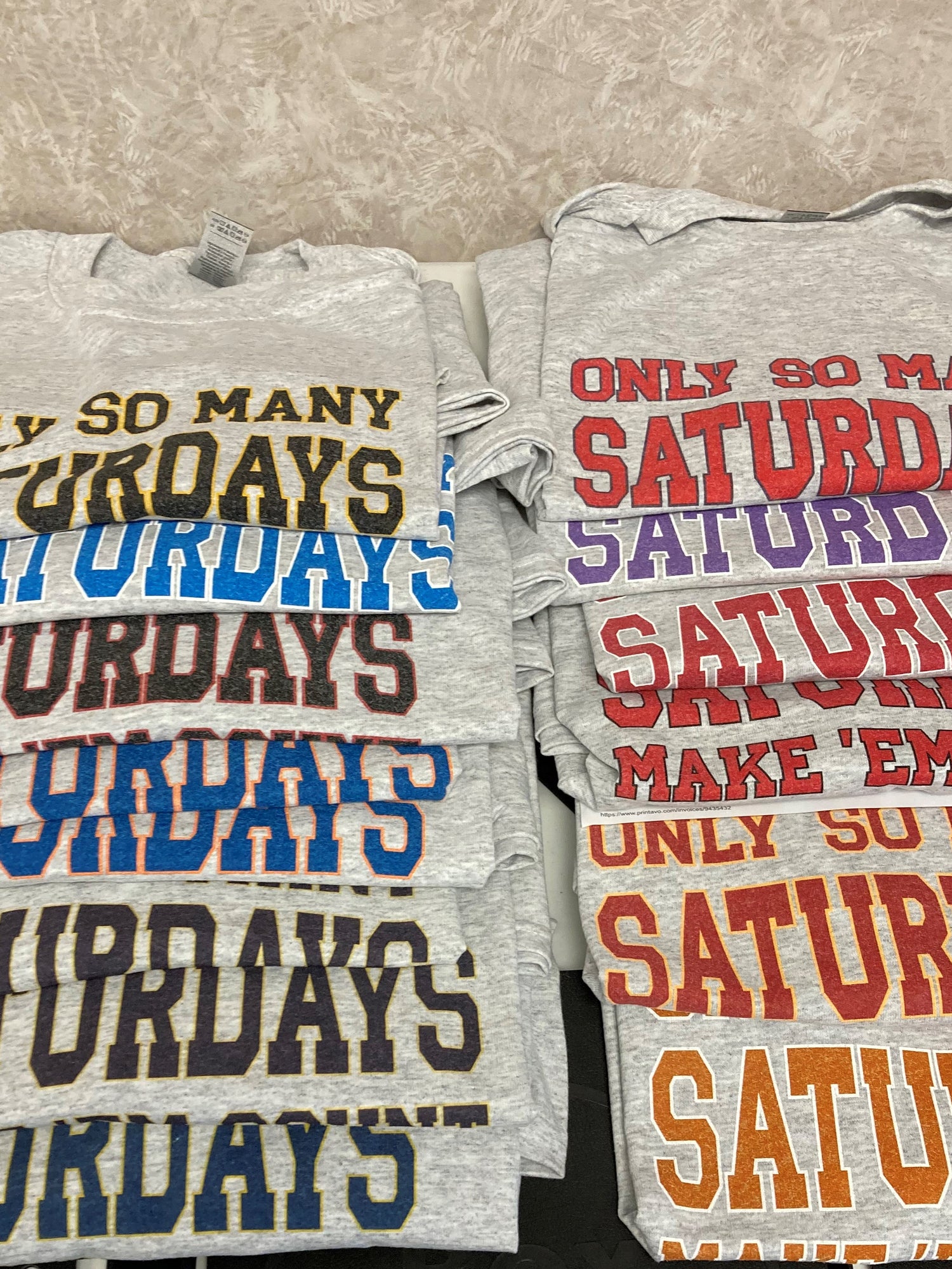 How It Started
It all started with a simple remark by a friend of Saturdays Count LLC founder Mike Sunderman, "Ya know bud, there are only so many Saturdays". Mike recognized the value but struggled to identify an application. It was quite a while before he realized its relevance to college football.
Shop All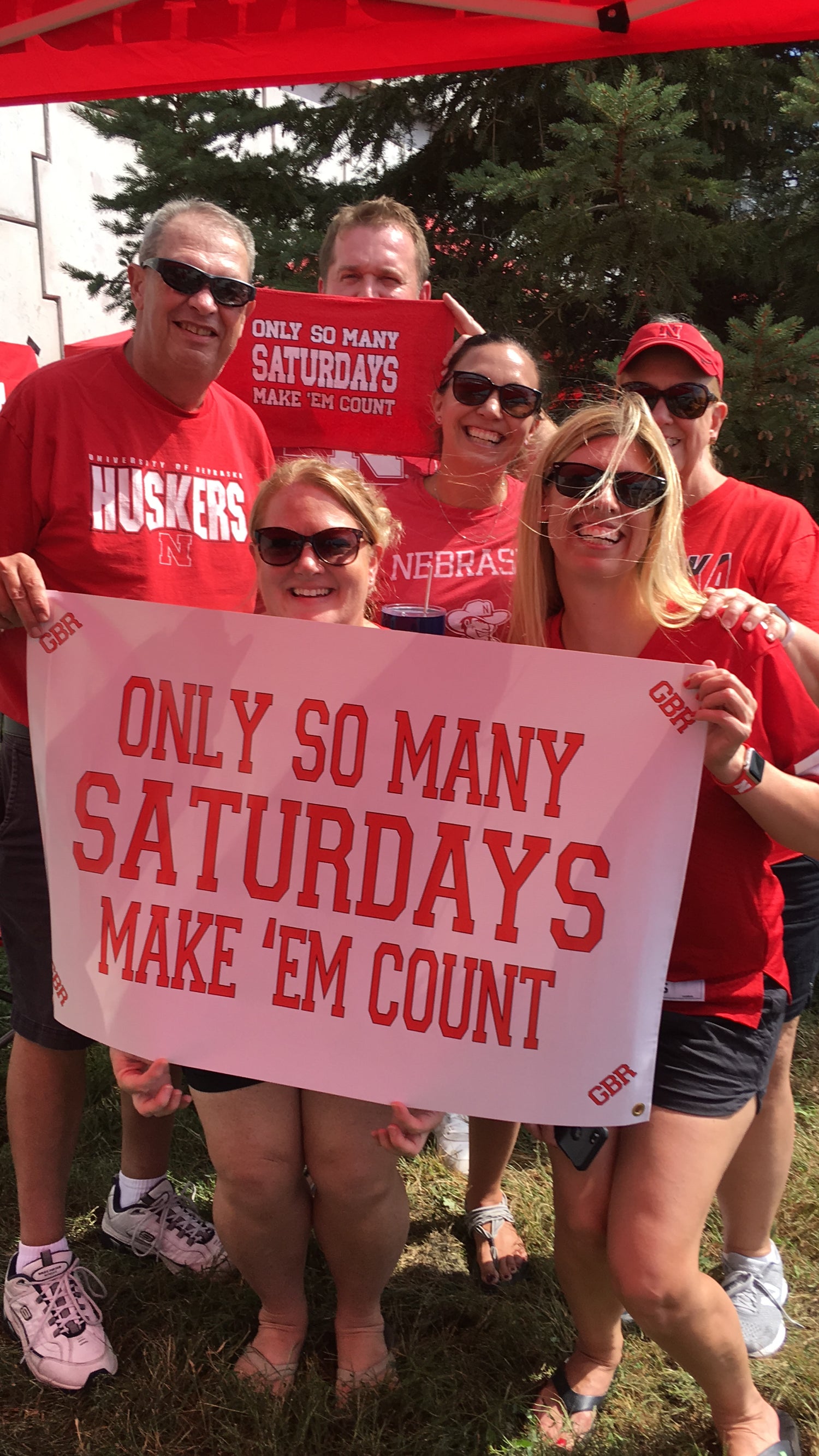 Make Em Count
And on that day, ONLY SO MANY SATURDAYS…MAKE 'EM COUNT was created. And frankly, we think it is the best slogan in college sports.
Think about it — is there another phrase that captures the grit, drive, and feeling that players, coaches, and fans live by each college football Saturday? We don't think there is.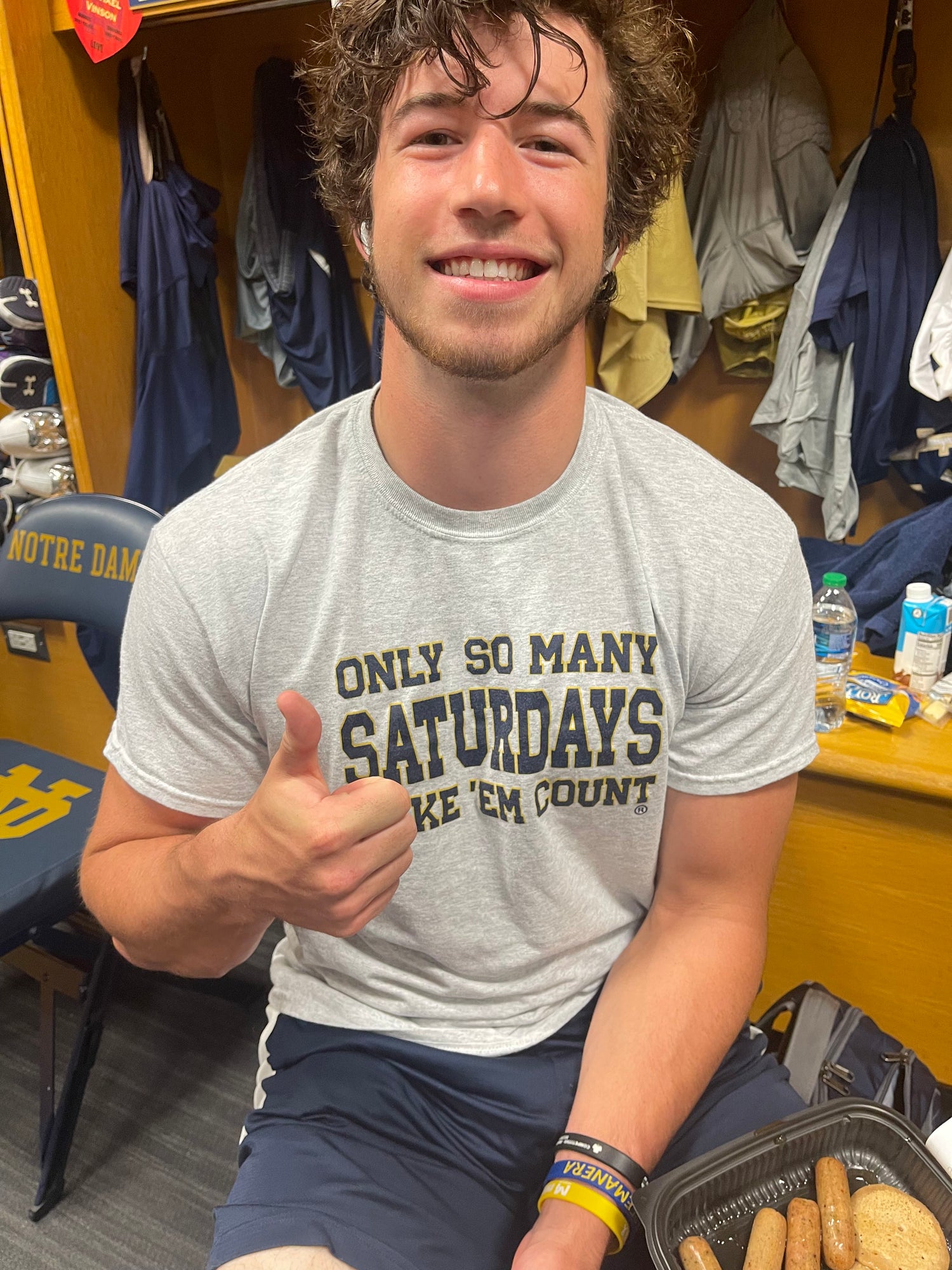 Impact
Sunderman, with his nephew, Tyler Fisher, as his partner and brand builder, have launched Saturdays Count into the NIL market. Rather than focusing on a single college, they looked for many, finding a collection of athletes in Omaha, Nebraska, and then, from that point on, things started to take off. As of today, the company is working with college football players at eight schools: Auburn, Clemson, Iowa, Memphis, Nebraska, Notre Dame, Oklahoma, and UCLA. The athletes help with marketing, working to make 'Only So Many Saturdays…Make 'Em Count' the hottest catchphrase in college football. And it is working. After just one year, Saturdays Count has printed shirts in the colors of 69 schools and shipped to 43 states.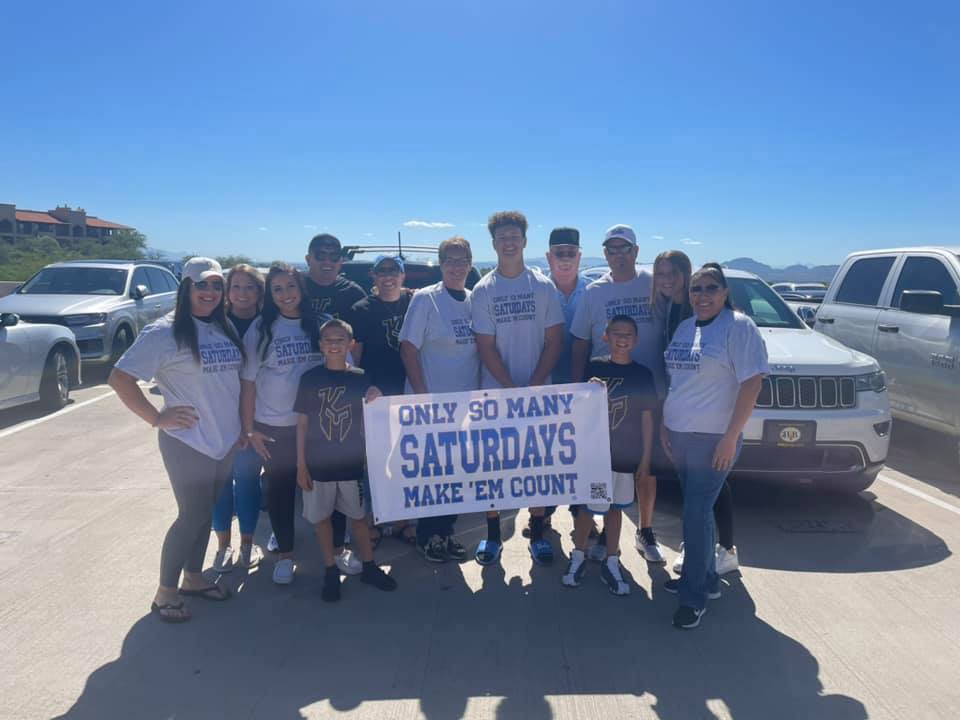 Why We'll Succceed
Saturdays Count LLC is an innovative and passion-driven company that will receive national recognition by accomplishing company goals with integrity. "ONLY SO MANY SATURDAYS…MAKE 'EM COUNT", the greatest catchphrase in college football history.
With a bit of hubris, they call it the greatest tagline in the history of college football. They just might be on to something.
Shop All